Carpet Cleaning Round Rock TX
Heaven's Best Carpet Cleaning Round Rock TX offers carpet cleaning, rug cleaning, upholstery cleaning, and more! Our carpet cleaners give you the best value and we are confident that Heaven's Best is the only carpet cleaning company you need. Call to talk to your local carpet cleaning technician to find out which cleaning service is best for you. They can answer your questions and schedule an appointment.
Meet Asa and Susan Jones, your local Heaven's Best Owner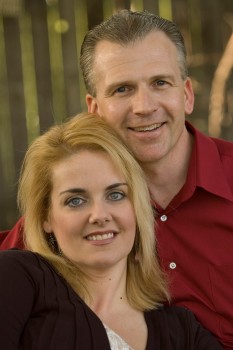 Heaven's Best is fast becoming Round Rock's most respected name in carpet and upholstery cleaning. Our low-moisture cleaning process cleans without soaking the carpet. Your carpets look and feel clean, smell fresh and are DRY IN 1 HOUR
Our exclusive highly effective cleaning solutions and unique process work better than anything on the market today. Before you replace your filthy carpet or toss out that old area rug or sofa, give us a call and save some of your hard earned cash!! We do the job right and to your satisfaction! Leave the cleaning to Heaven's Best, your local experts.
We provide residential and commercial carpet cleaning, upholstery cleaning, leather furniture cleaning, tile & grout cleaning and re-sealing, hardwood floor cleaning, marble floor cleaning and polishing, small carpet repair, carpet dyeing, and area rugs. We even clean the carpet and upholstery in your car, pickup, boat or RV.
When you schedule your carpet cleaning, rug cleaning, or upholstery cleaning with us, we give you a quote up front. We tell you, the exact time we expect to arrive, and the amount of time we expect the job to take. Upon arrival our clean-cut, uniformed technicians will walk with you and review all spots, stains, and areas of concern that require extra attention. We listen to you let you know what results to expect. Before we start we review with you the exact price for the job. With Heaven's Best Carpet Cleaning Company, you can expect great quality and value.
Dry in one hour!
Safe for Pets and Children
Eco-friendly
Best smelling results in the country
Professional results
DC ★★★★★

★★★★★

★★★★★

Asa and Susan are the best! They take professionalism to a new level! And what a pleasant couple to have in your home. I had a choice to spend thousand$ to replace my carpet, or have them professionally cleaned. They did such an amazing job, my 20-year old carpets look new! Thank you!
April ★★★★★

★★★★★

★★★★★

I usually do not do this but I have to say WOW!!! Normally we get the carpets cleaned and the spots return in about 3 weeks. We got the carpets cleaned in April and it is now June and NONE of the old spots have returned!!!!! Unbelievable!!!!!!!!! So pleased!
Suzy ★★★★★

★★★★★

★★★★★

Asa and Susan did an amazing job on my carpets! They got out the huge mystery stain in my son's room. My house smells wonderful. I forgot that my carpets were that nice light color!!
Rebecca ★★★★★

★★★★★

★★★★★

reat Job! Really Dirty Carpet! Have Two Dogs. They did an excellent job. Thank you very much. Will use you again soon.
Sabrina ★★★★★

★★★★★

★★★★★

Asa & Susan were not only timely (with their call back and the cleaning itself) but incredibly sweet and professional! Our carpets look awesome and smell great. We will definitely be calling them again!
Pamela ★★★★★

★★★★★

★★★★★

A week ago my husband and I were talking about replacing our carpet. Asa and Susan came out today and our carpet looks brand new. It also smells fabulous.
Heaven's Best Service Area